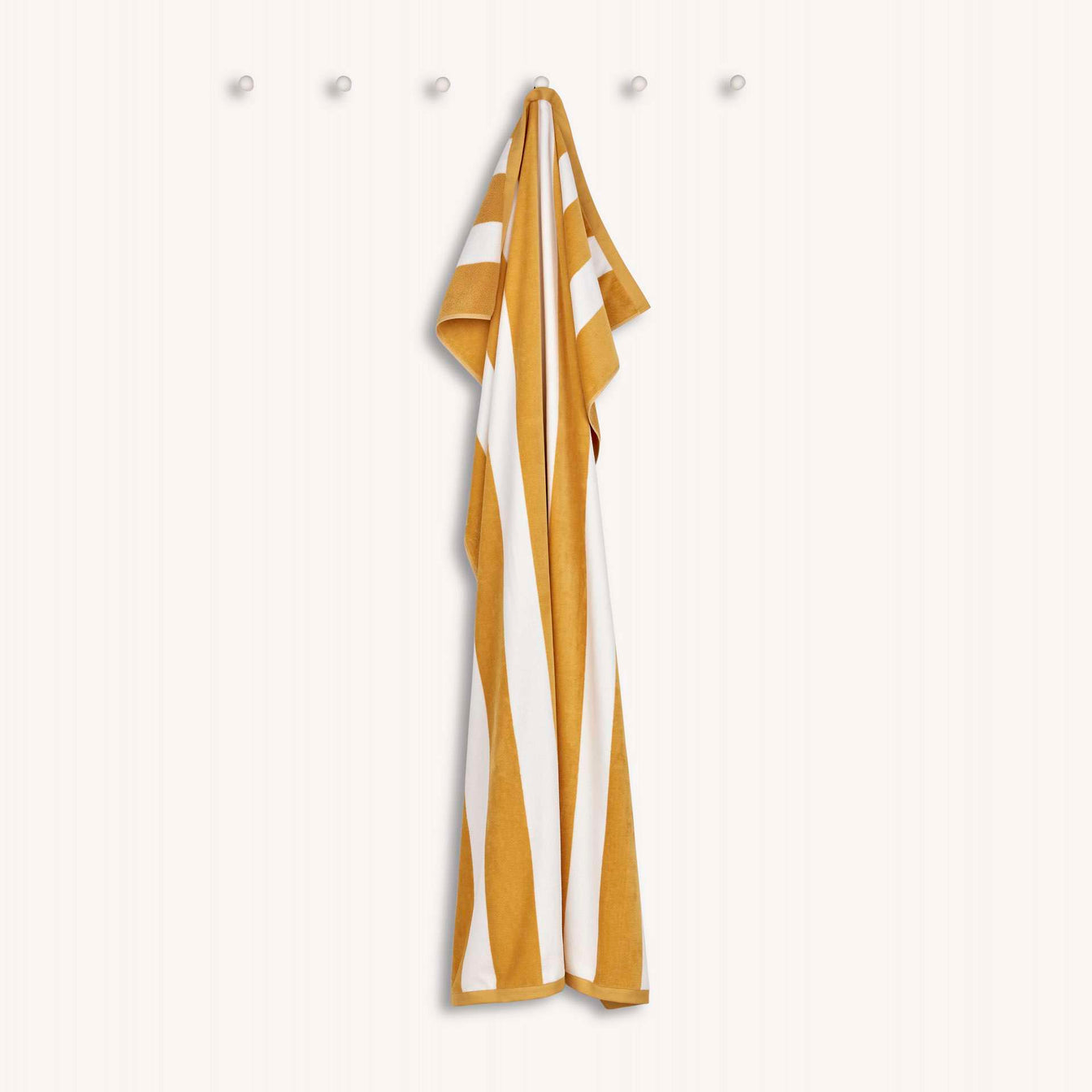 Cabana Beach Towels - Cotton 450 GSM
Absorbent. Super soft Velour. Oversized so you can stretch out.
British weather is well known for being fickle, so when we tasked our design team with the challenge of creating the perfect beach towel, they knew it would need to suit drizzly dips in the pond as well as those rare afternoons basking in salty air and glorious sunshine.
Our talented team created the Cabana towel; a generously sized, double-sided, striped delight. One side is silky soft velour, perfect for laying by the pool. The other side is classic toweling, to dry you quickly after a chilly dip. We think it's a winner, whether your sheltering from a brisk British sea breeze or sunbathing poolside.
Gifting available.