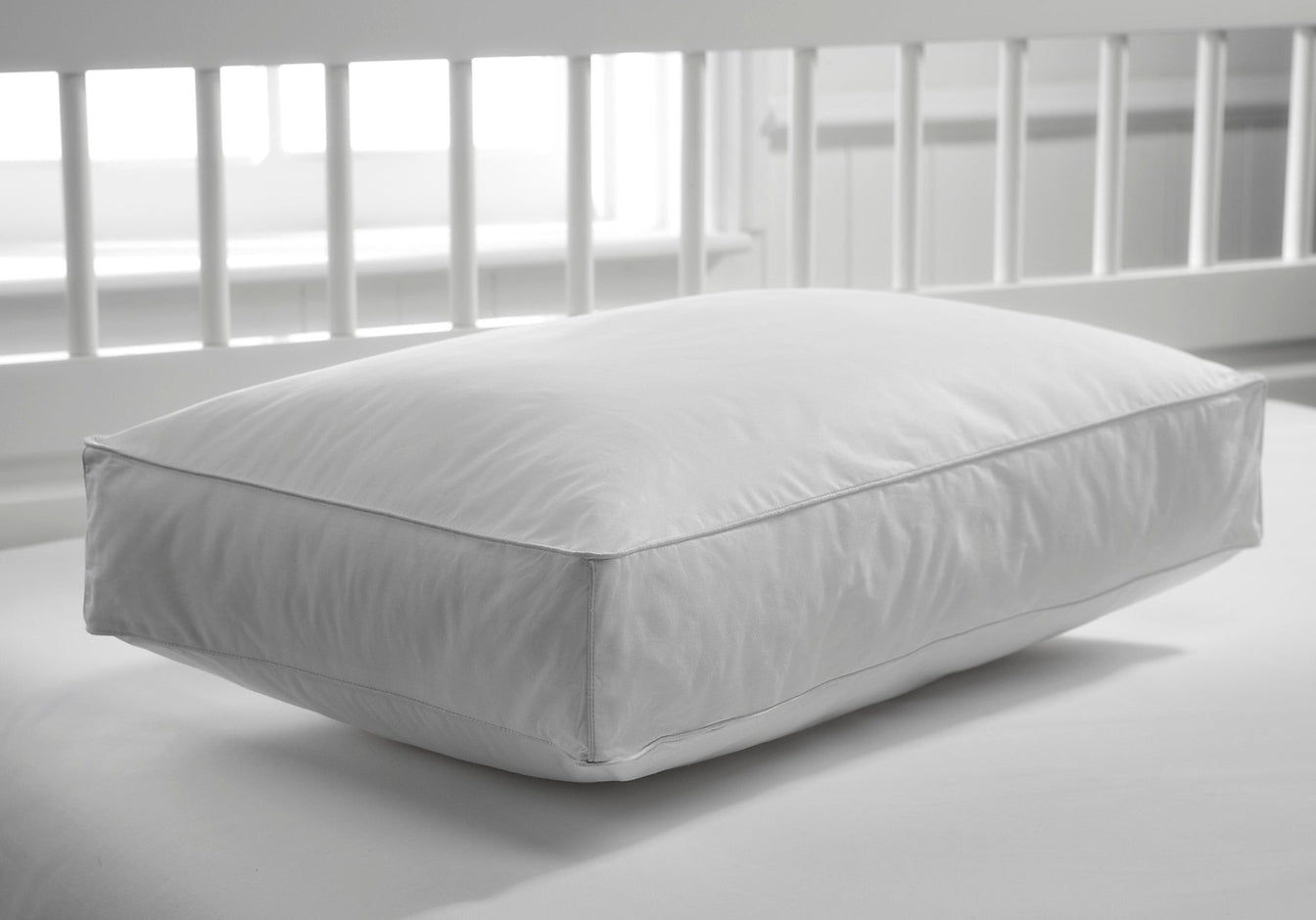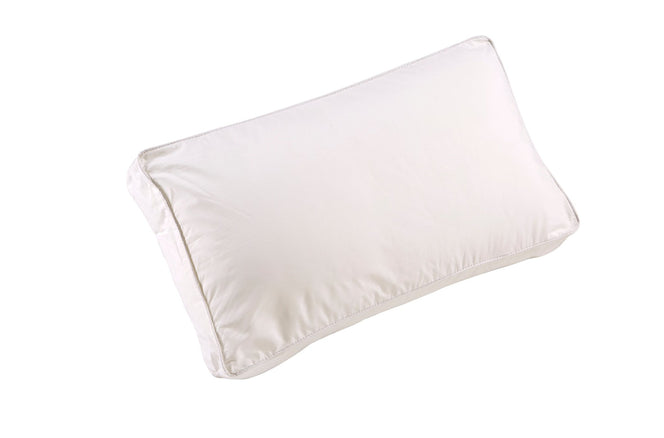 Luxury Deep Sided Pillow
Medium Firm. Great for side sleepers.
Drift into a dreamless slumber on our supportive, deep-sided pillow.
Made in the UK with a smooth cotton casing and high quality hollowfibre; a polyester that is spun with a hollow core that traps air. Hollowfibre gives you a cushiony-squish of a pillow that is medium firm, but featherlight. And it's breathable, thanks to all that airspace.