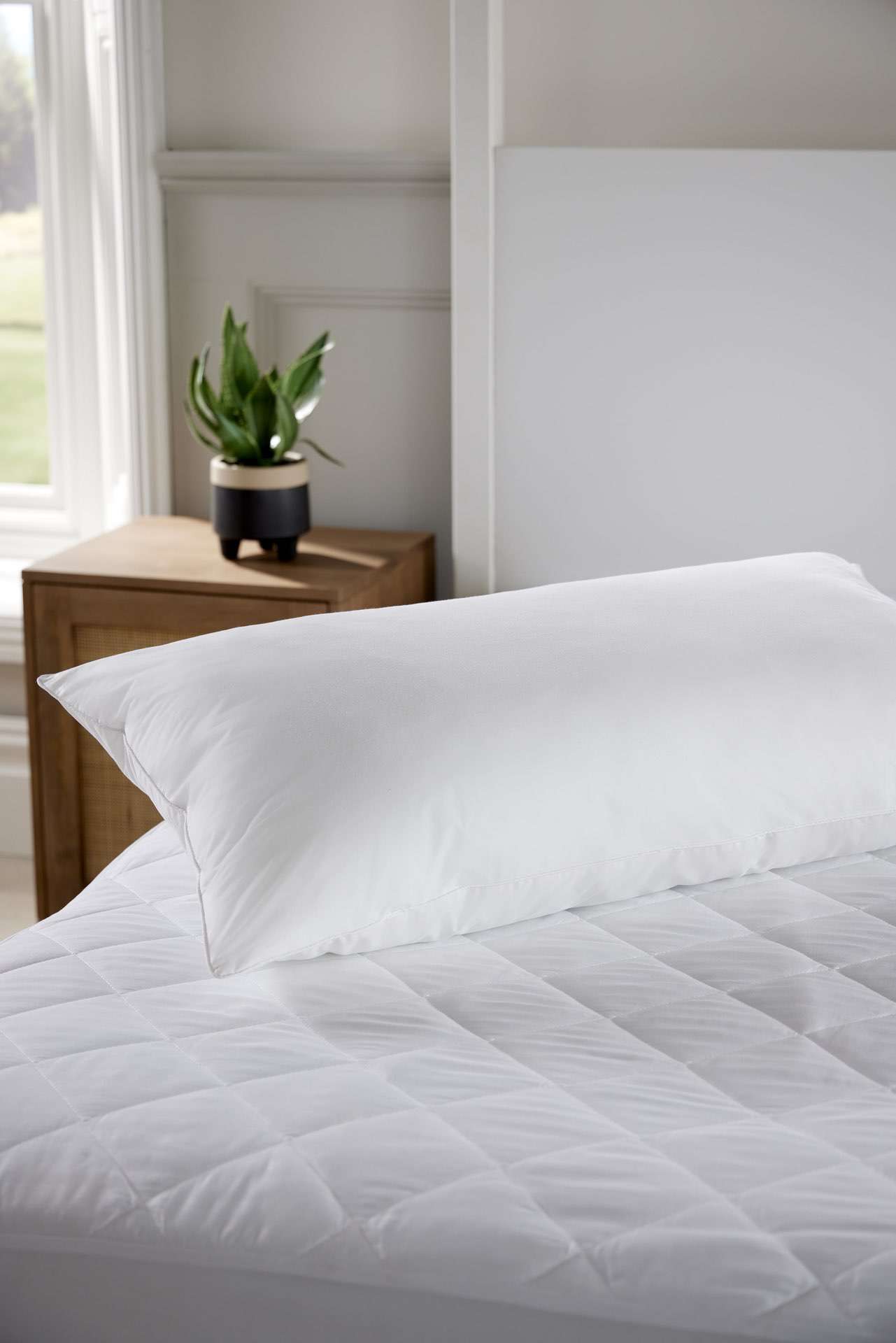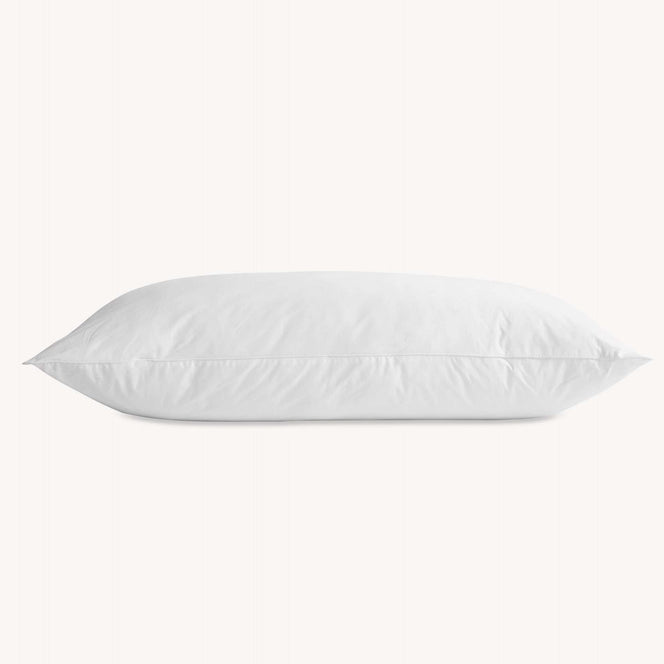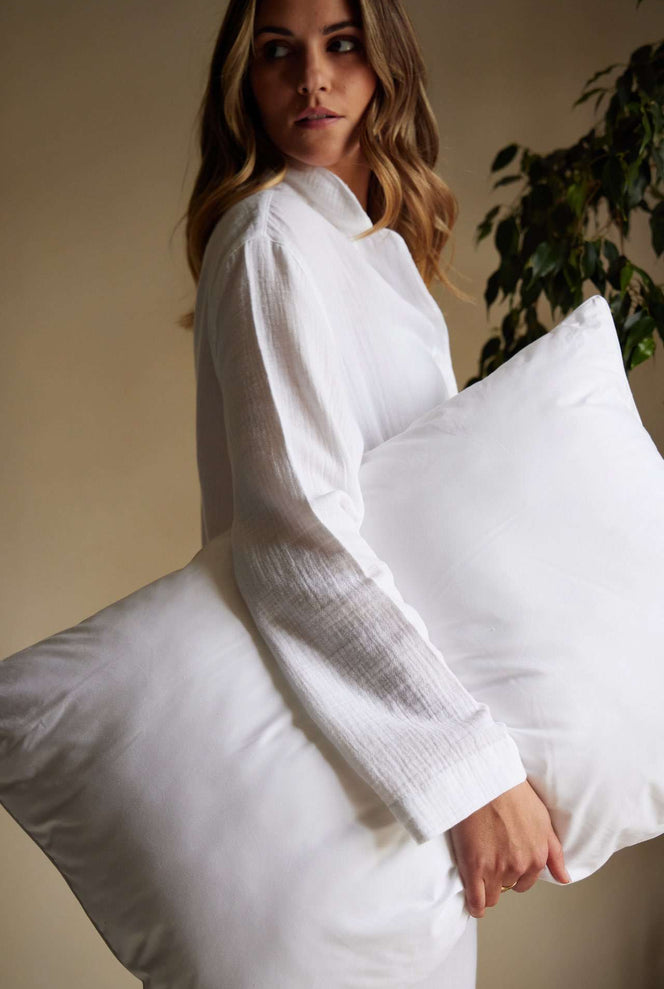 Luxury King Size Pillow
Medium Firm. Great for side sleepers and back sleepers with broad shoulders.
End your day with sweet dreams on a King size pillow fit for a prince.
This one's for you if you need a little extra space to snooze. Made in the UK with a smooth cotton casing and high quality cluster fiber, a fluffy polyester filling that mimics the feel of traditional goose down, but that is both hypoallergenic and easy to care for. It's a medium firm pillow that is the goldilocks of goodnight sleeps: squishy and supportive, but not too soft.