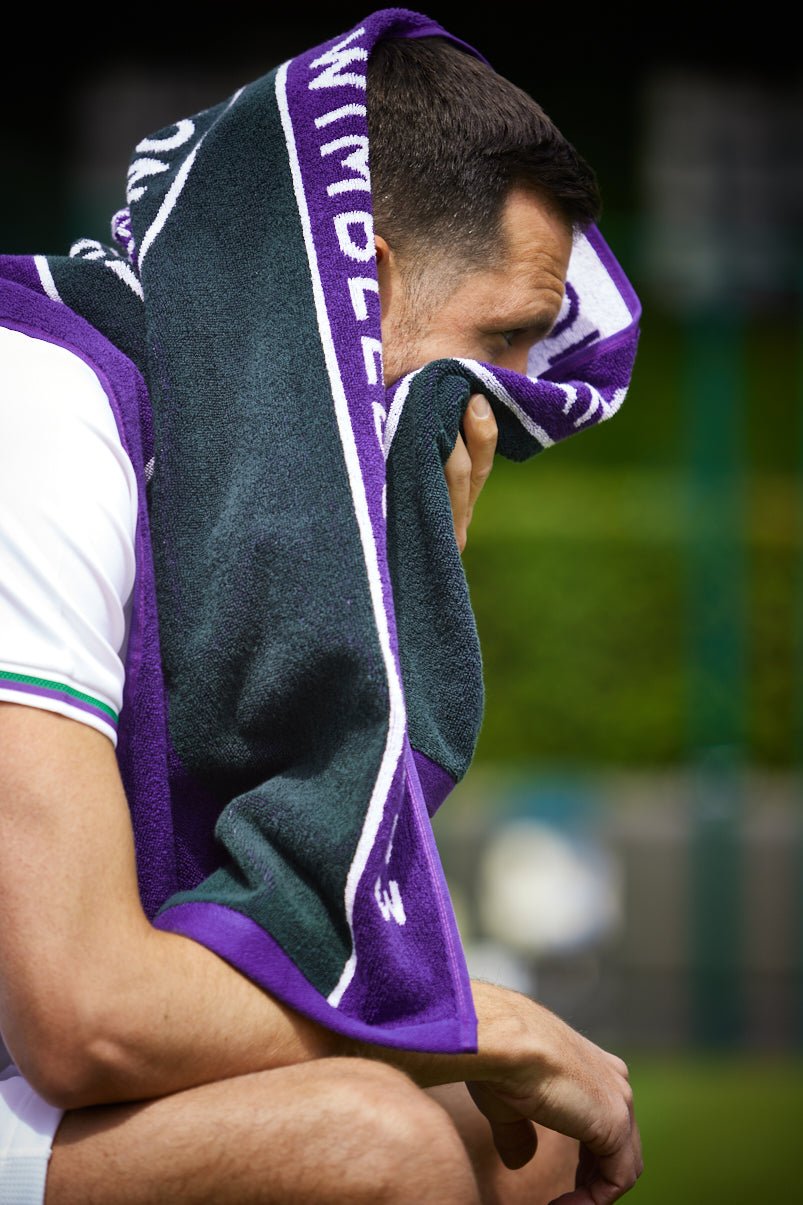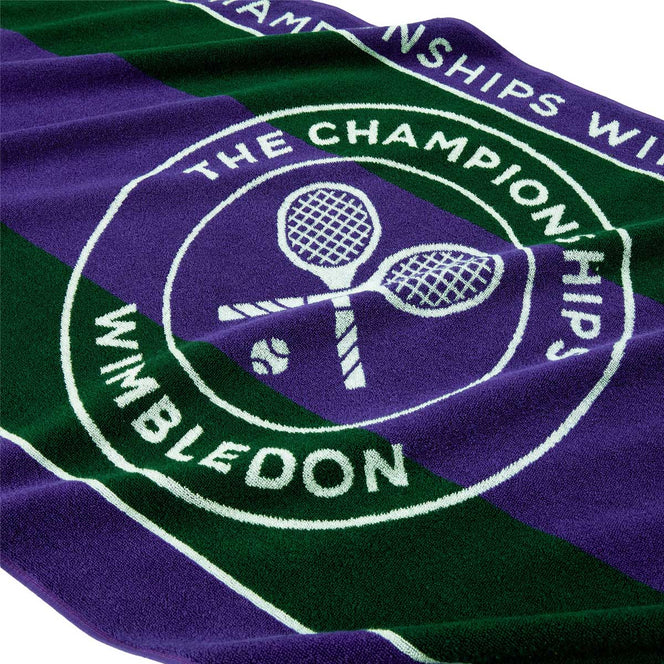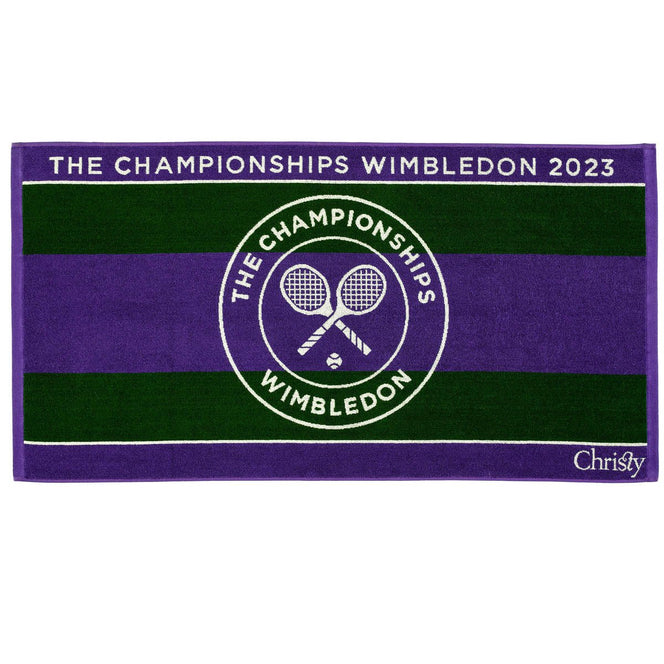 Wimbledon 2023 Championship Towel
Our iconic Wimbledon Championship Towels are beloved by some of the biggest names on Center Court. Like Christy, the legendary tennis tournament has a long history, but that doesn't mean that either of us are stuck in the past. We're constantly innovating to create towels that live up to the high standards of those who use them. So whether you're an aspiring champion or simply a fan, dry off with a towel that is good enough for the best. Game. Set. Match.
Our Championships towels are made from super absorbent cotton, and the yarns are spun with our patented hygro-cotton technology. Simply put, each fluffy cotton yarn is spun with a hollow core, making an even fluffier towel that will dry you in record time. It's no wonder they've been known to disappear into the sports bags of tennis stars after their matches…
Immortalise this year's tournament in iconic Wimbledon colours or our seasonal selection.
Gifting available.