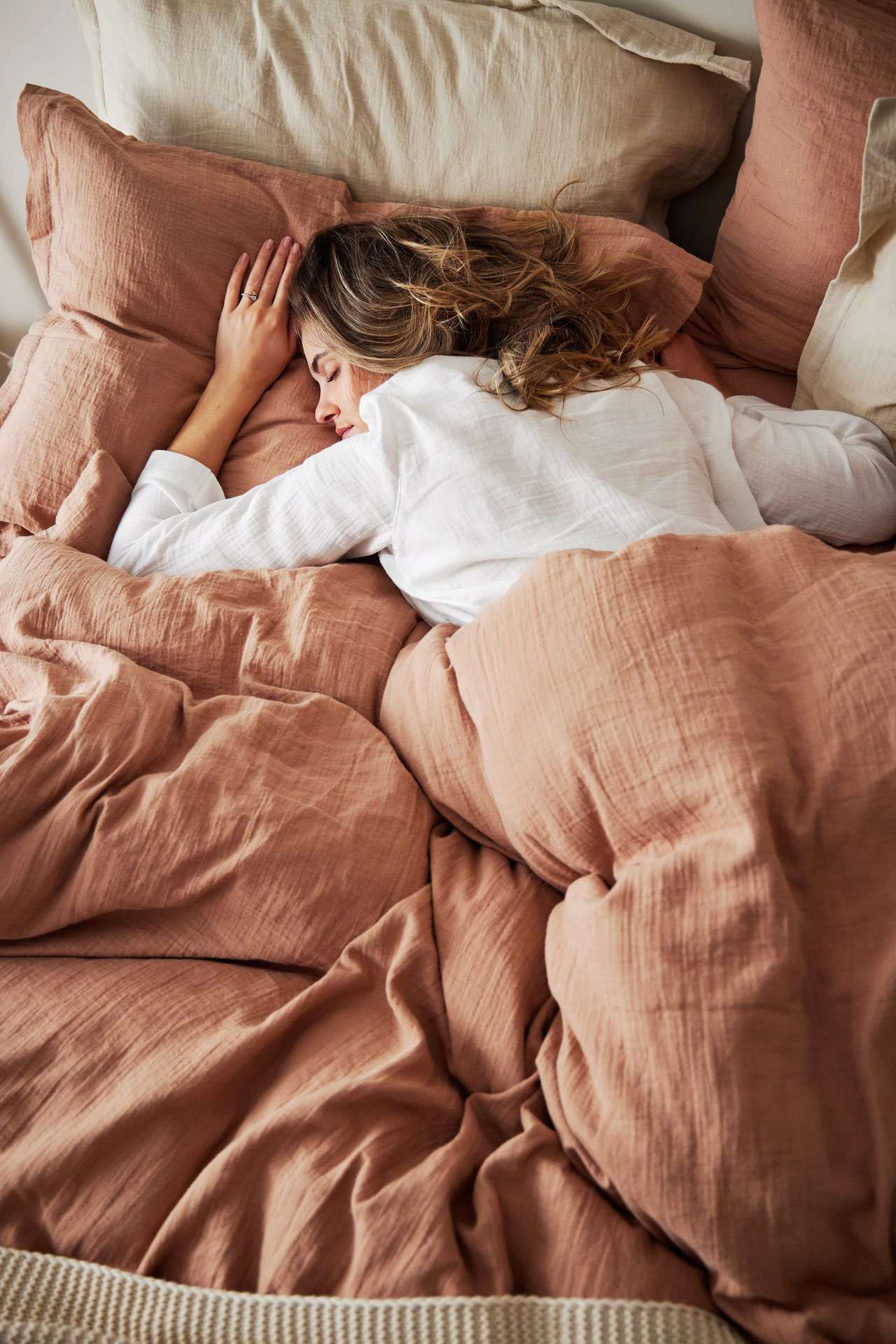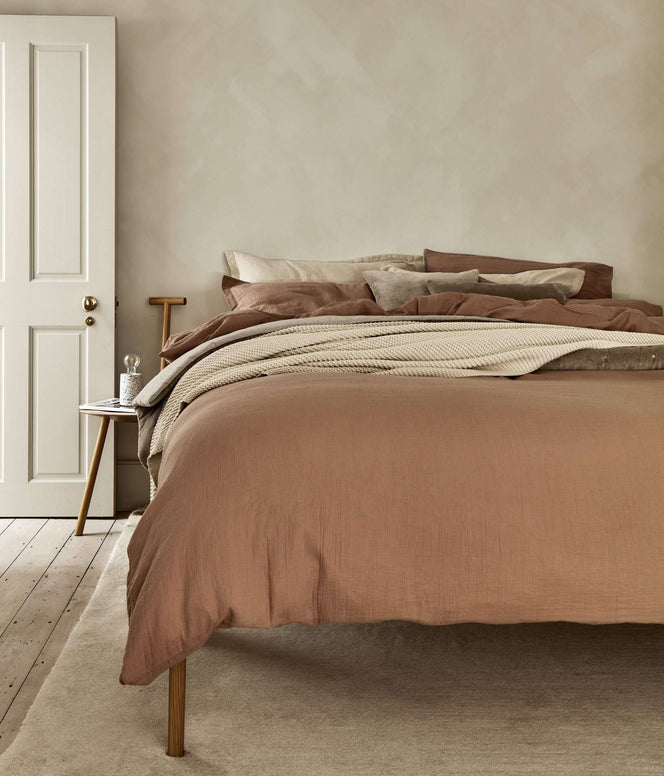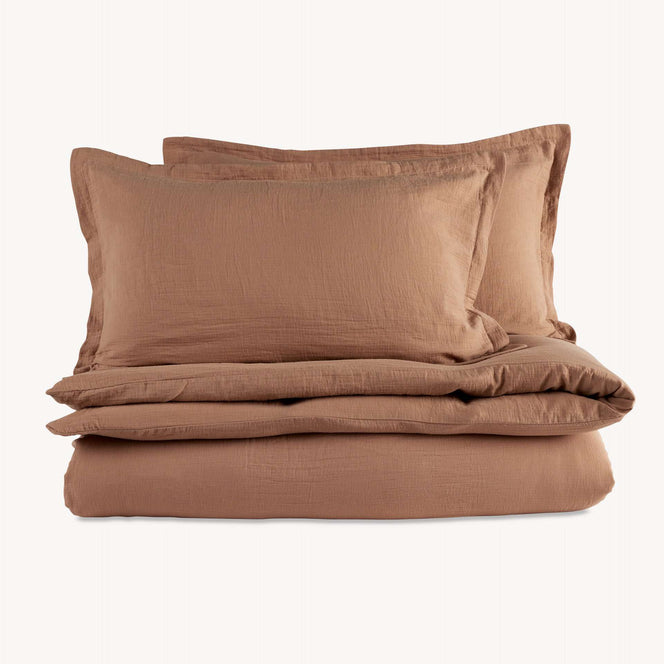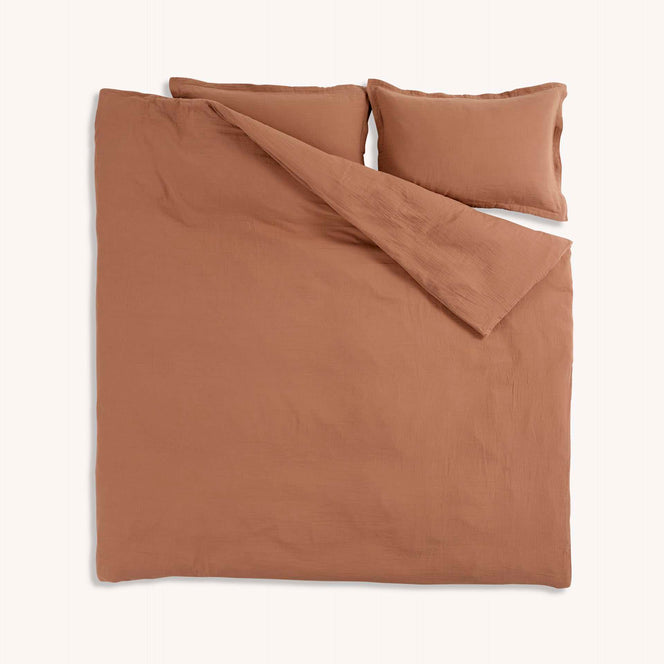 Soft & Relaxed Organic Retreat Duvet Set
Breathable & Super soft drape texture. GOTS certified pure organic cotton.
Catch some much-needed Zzzs in our cosy organic cotton.
The gauzy fabric is made of two ridiculously soft, light layers of cotton that trap air between them, keeping you snug all winter and comfortably cool as the temperature starts to rise.
Choose from an earthy palette of soft neutrals.
Gifting available.