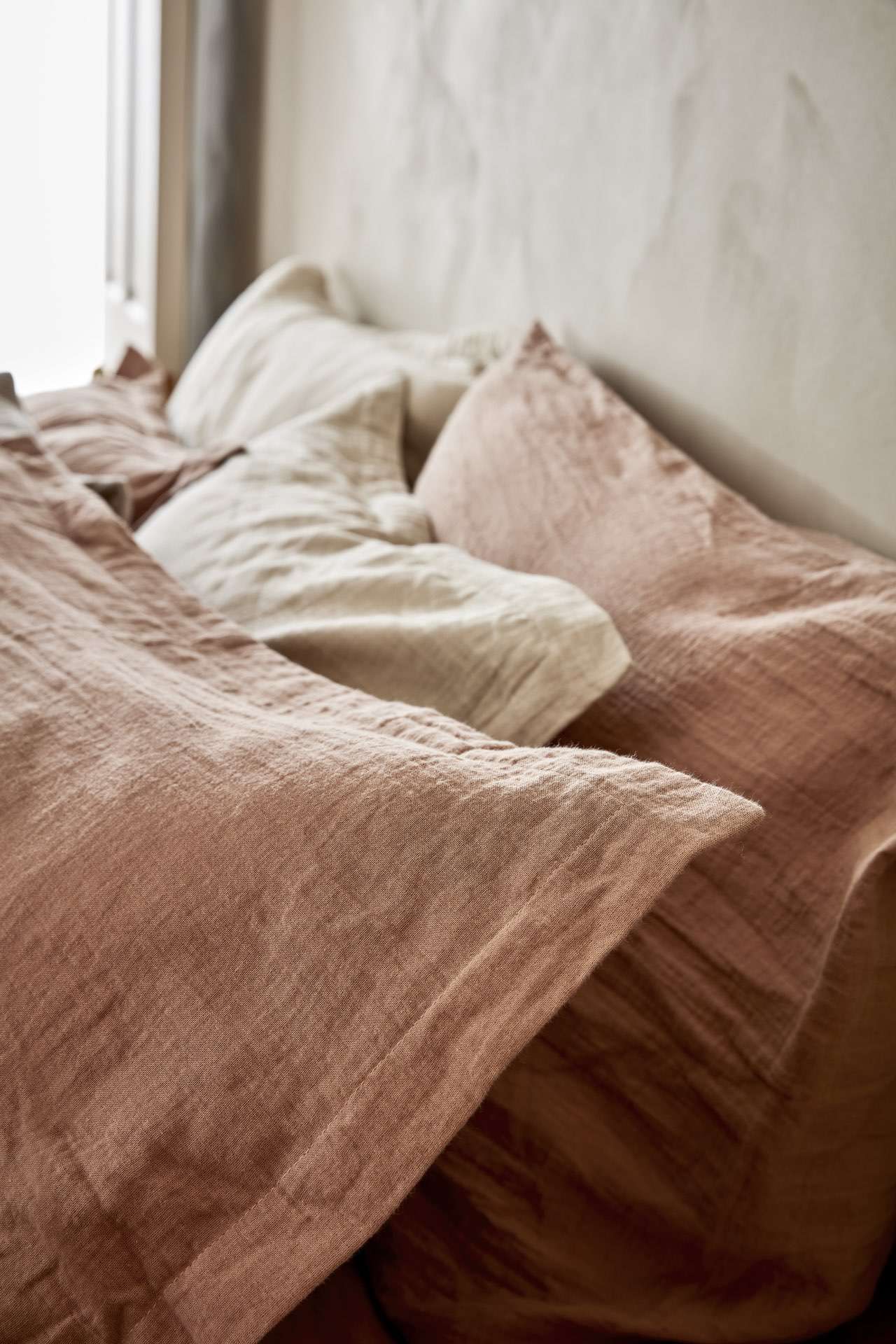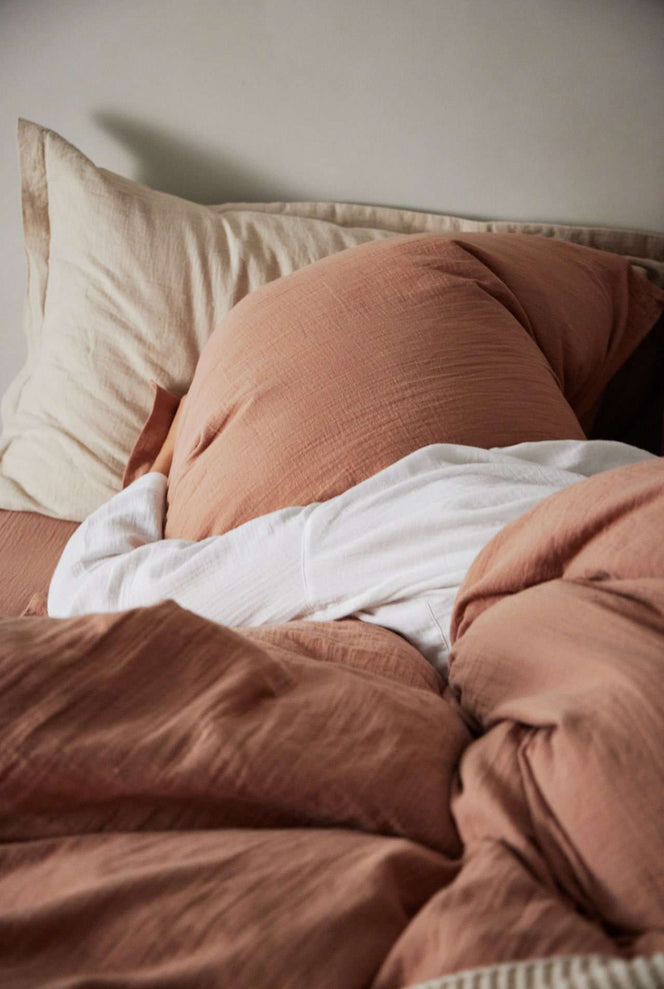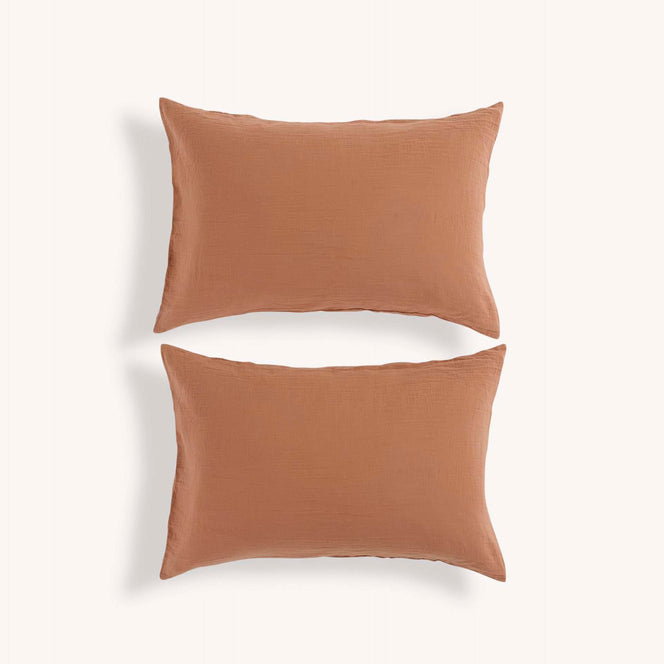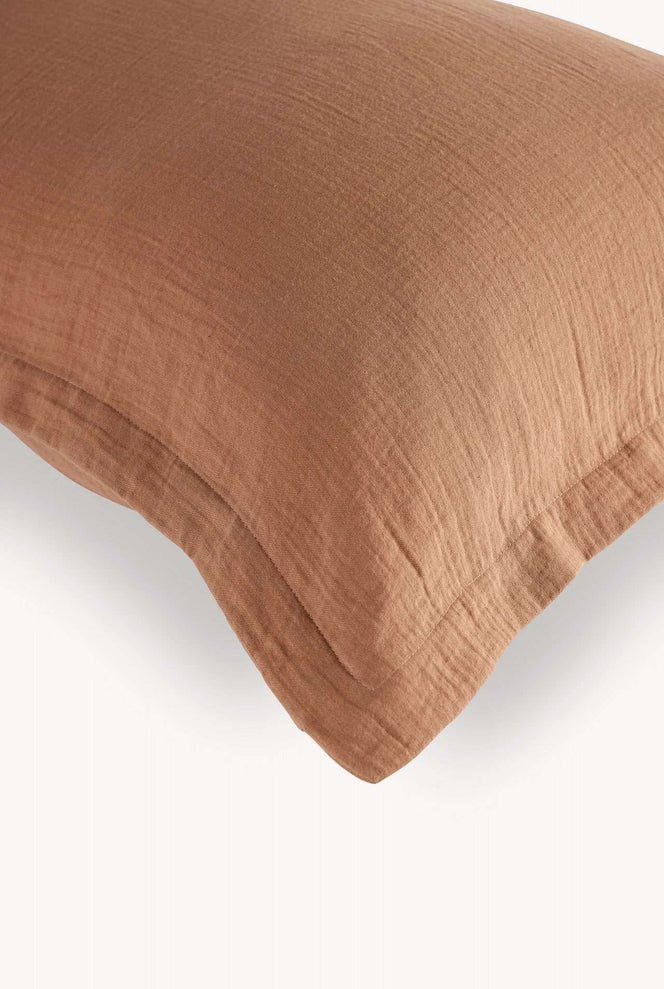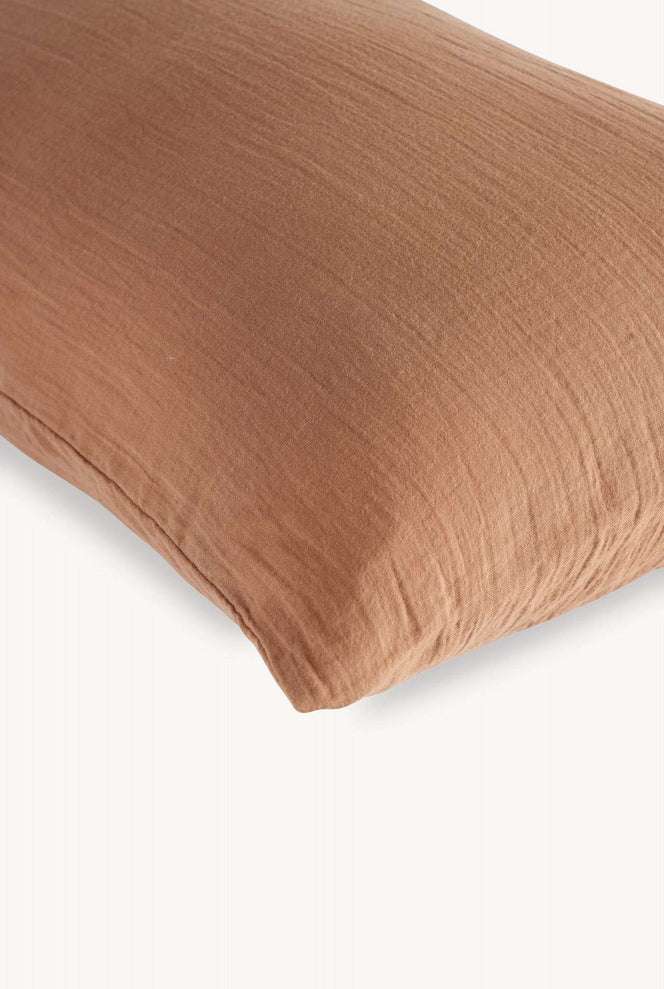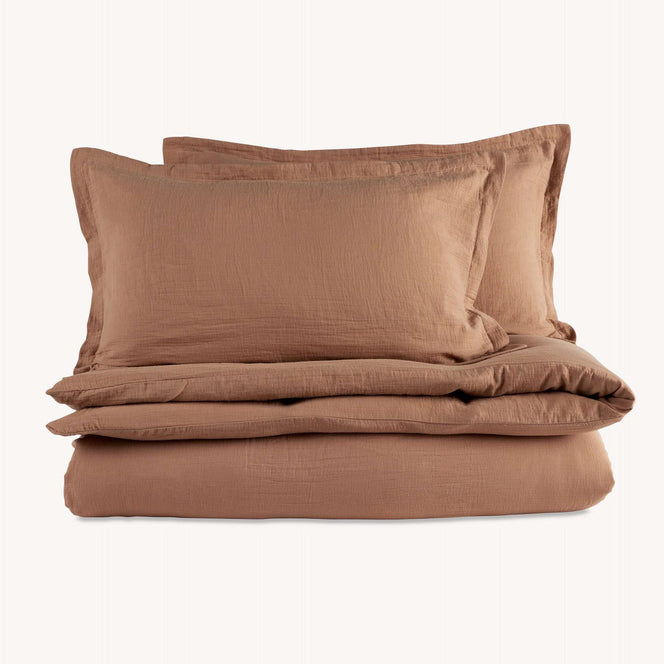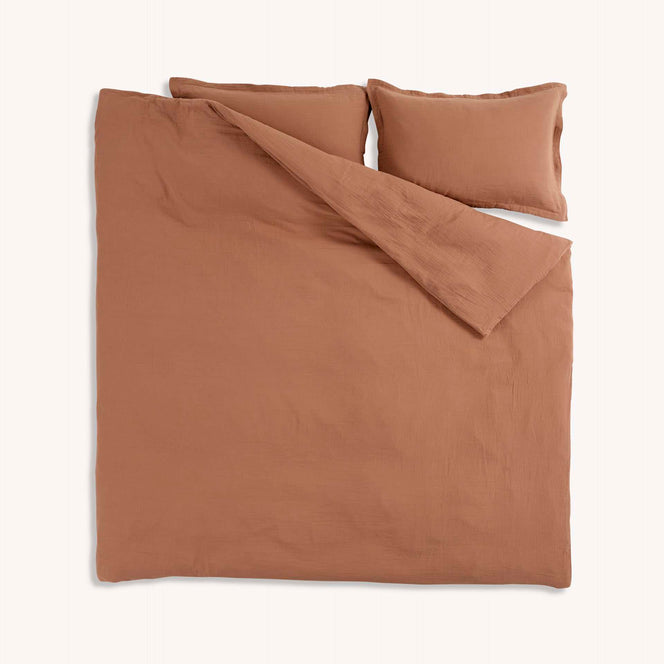 Soft and Relaxed Organic Cotton Pillowcases
Breathable & Super soft drape texture. GOTS certified pure organic cotton.
When bedtime rolls around, lay your head on our airy soft organic cotton for a refreshing night's sleep.
The gauzy cotton fabric is made of two ridiculously soft, light layers stitched together to create a subtle texture. The result is a fabric that traps air, making it cool on hot nights and cosy on cool ones.
Choose from an earthy palette of soft neutrals
Gifting available.